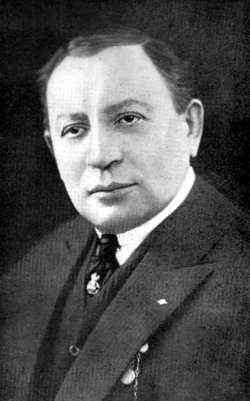 Horace Goldin
Horace Goldin (Hyman Elias Goldstein) was born on December 17, 1873 in Vilnius, the capital of Lithuania.
Goldin was a stage illusionist who performed in the united state from 1890s - 1930s. He was known for his lightening-like presentation which earned him the title "The Whirlwind Illusionist".
In 1902 he gave a private performance for King Edward VII of England after which he called himself the "King of Entertainers and Entertainer of Kings".
Horace Goldin (Hyman Elias Goldstein) died on 21 August 1939 after a performance at the Wood Green Empire Theatre in London, (the same theatre where magician Chung Ling Soo was fatally wounded while performing his bullet catch illusion in 1918).

Return to Our List of Famous Magicians
Page updated July 13, 2022